Pure Ocean supported projects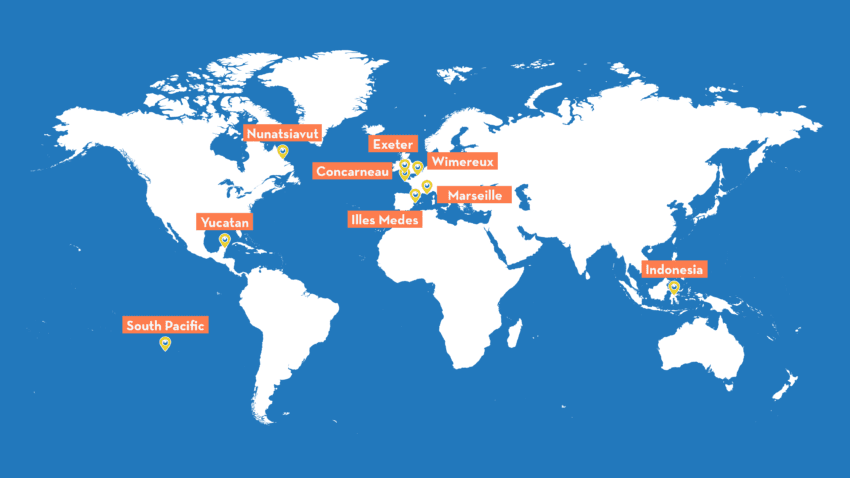 Pure Ocean currently supports 9 projects around the world, selected after a « Call for Projects » held in 2018.
These projects have the potential to open up new avenues of action:
1. Observe and measure changes in marine life, physico-chemical characteristics and their impacts on global dynamics,
2. Sustainable use of marine resources,
3. Identify techniques to restore ecosystems and biodiversity.
The supported projects cover 5 major themes:
Emblematic species

Citizen Science

Helping local communities

Using marine ressources more sustainably

High tech