A simple action to care for the ocean
La Goutte Bleue is a blue bag, made in France from seaweed, associated with an invitation to pick up 30 liters of waste abandoned in the city, at the sea, in the forest, or in the countryside. The bag goes beyond its primary function of containing waste to become a true messenger: I am committed to the planet, I collect litter before it reaches the sea.
Engage your team in a concrete and meaningful action that reinforces your CSR commitments while creating team cohesion around positive values!
A 2-in-1 mobilization concept
La Goutte Bleue funds ocean research while offering a simple way to act for the environment by collecting litter before it reaches the sea. For each La Goutte Bleue kit, 5 euros reserved for Pure Ocean.
A dual B2C and B2B deployment 
La Goutte Bleue is available to the general public via the mass retail sector (Casino, Fnac-Darty, Decathlon,…), but above all, through committed companies. In 2021, thousands of collaborators, from companies of all sizes, took part in waste collection operations with La Goutte Bleue.
With La Goutte Bleue, mobilize your team all year round
The Goutte Bleue is a great way to mobilize and unite employees around an environmental commitment.
June, the Ocean Month
Pure Ocean mobilizes companies in June of each year. Like Octobre Rose (Breast Cancer Awareness Month), June becomes Ocean Month. Another date to keep in mind: European Sustainable Development Week, from 18 September to 8 October.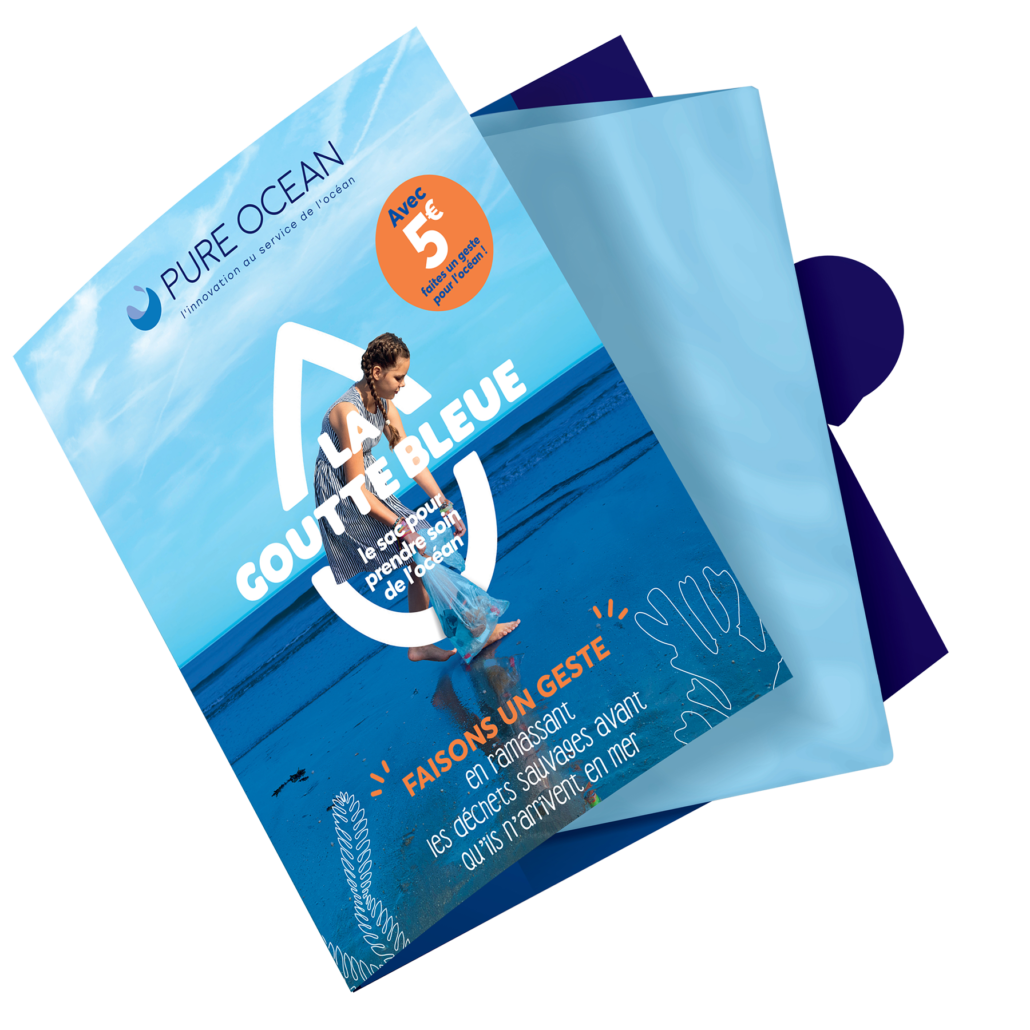 Download the Pure Ocean application
Join the community that "spots" (geolocates) and cleans up waste present in nature. Only available in French.
-> Apple Store
-> Android
PICK UP WASTE BEFORE IT ENDS UP IN THE SEA