RECOREF: Innovative scientific monitoring to optimize the restoration of coral reefs damaged by dynamite fishing
The Raja Ampat archipelago in Indonesia is considered one of the richest habitats for marine biodiversity on the planet. Exceptional in many respects, these coral reefs are still spared the bleaching that is affecting the majority of tropical reefs. Yet their biodiversity is dwindling, due to the region's rapid economic development and short-termist exploitation of its resources. The ban on dynamite fishing marked a major first step, but the ecosystem continues to deteriorate, threatening the health of the reefs, and with it the future of the local communities that depend on them.
Reef conservation now requires a multidisciplinary approach, taking into account ecological, economic and socio-cultural factors.
Yaf Keru aims to establish an innovative, large-scale community-based ecosystem management/restoration model, supported by ongoing scientific monitoring of the ecological status of the reefs. Several innovative restoration methods will be evaluated, to determine which are most effective in the local context. In this PhD project supported by Pure Ocean, these experiments will be supported by monitoring the abundance and diversity of fish stocks on restored reefs, and will provide quantitative arguments for the implementation of sustainable resource management. With the aim of helping the transition from high-impact extractive activities to a sustainable economy and ecotourism, serving the health of the reefs and the food security of local populations.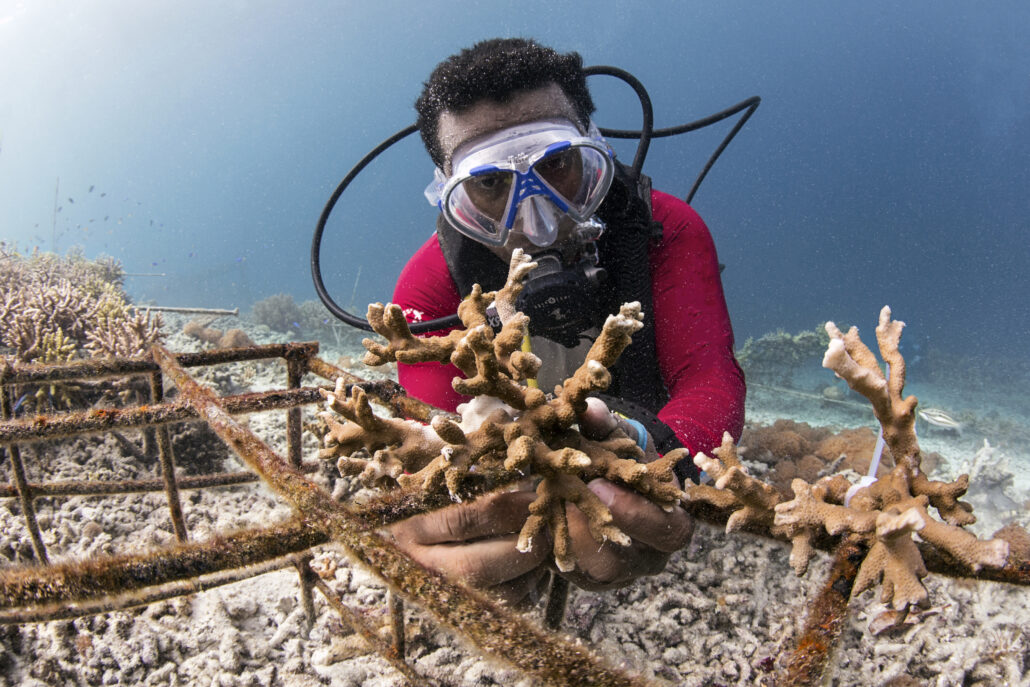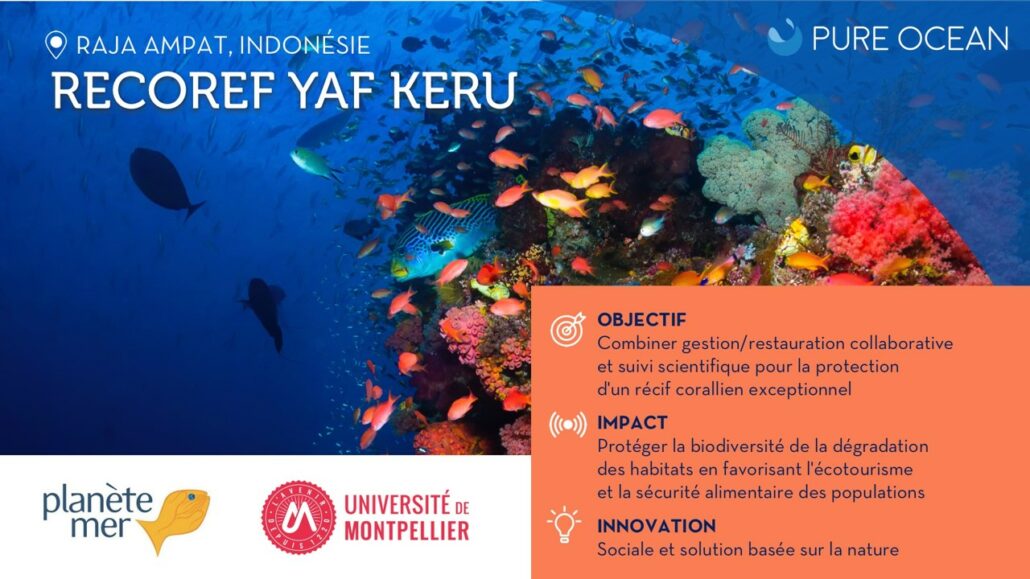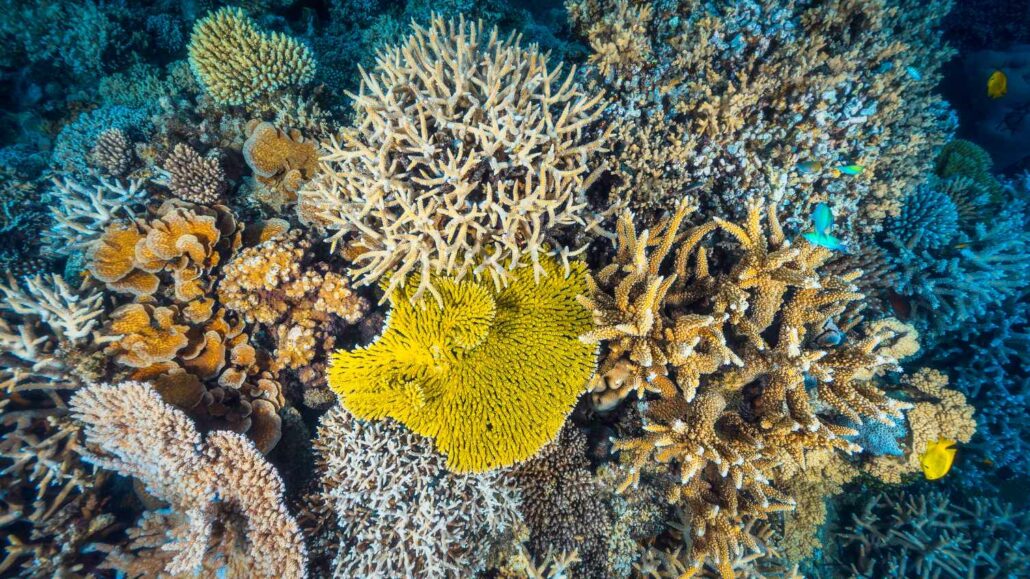 Protect the coral ecosystem from habitat degradation, in favor of local food security and ecotourism.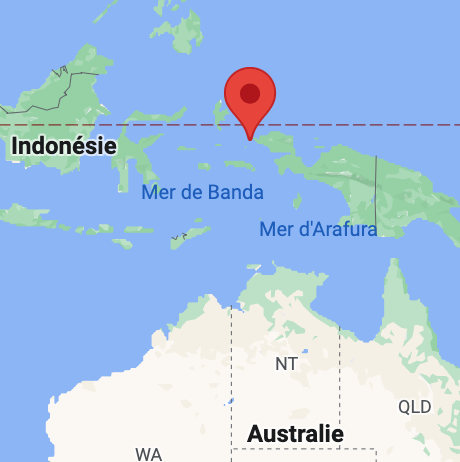 Raja Ampat archipelago, Indonesia
SUSTAINABLE DEVELOPMENT GOALS
Michael Racine
PhD student in marine ecology at Planète Mer/Université de Montpellier
Pure Ocean Fund
Laurent Debas
General Manager, co-founder of Planète Mer
Pure Ocean Fund
Arnaud Brival
General Manager, co-founder of The Sea People
Pure Ocean Fund
TECHNICAL AND ACADEMIC PARTNERS
Catherine Aliaume
Professor of Marine Ecology at the University of Montpellier
Pure Ocean Fund
Charlotte Dromard
Marine ecology researcher at the University of the West Indies
Pure Ocean Fund