Map Atlantic marine sponges and compare their chemical compounds of interest, from the North Pole to the Equator.
In the shadows of the ocean, between the surface and a depth of 200m, unsuspected hotspots of biodiversity develop: marine animal forests. Light is scarce and there is little or no plant life: these environments are dominated by animals, from deep-sea corals to sea sponges, which grow very slowly, even more so in the polar regions. In these highly constrained living conditions, evolution has driven these organisms to adopt innovative strategies and produce unique molecules to feed, reproduce, defend themselves and so on. This biodiversity is an exceptional library in which the anti-cancer molecules, anti-virals and green chemistry of tomorrow already reside. This library is immense: it is estimated that 80% of the rocky seabed in the penumbra is covered by marine sponge assemblages. But it's also under threat, locally from trawling and globally from climate change.
In the GENESIS project, teams from the CRIOBE laboratory in Perpignan join forces with scientific divers from the Under the Pole association, based in Concarneau. They will be studying these marine animal forests along an unprecedented North-South transect: from Svalbard, to the Canaries, then the Mediterranean, and finally the Caribbean. Through samplings carried out duringdeep dives, they will draw the world's first map of deep sponges' DNA and their compounds of interest, and thus provide invaluable resources for tomorrow's bioinspiration.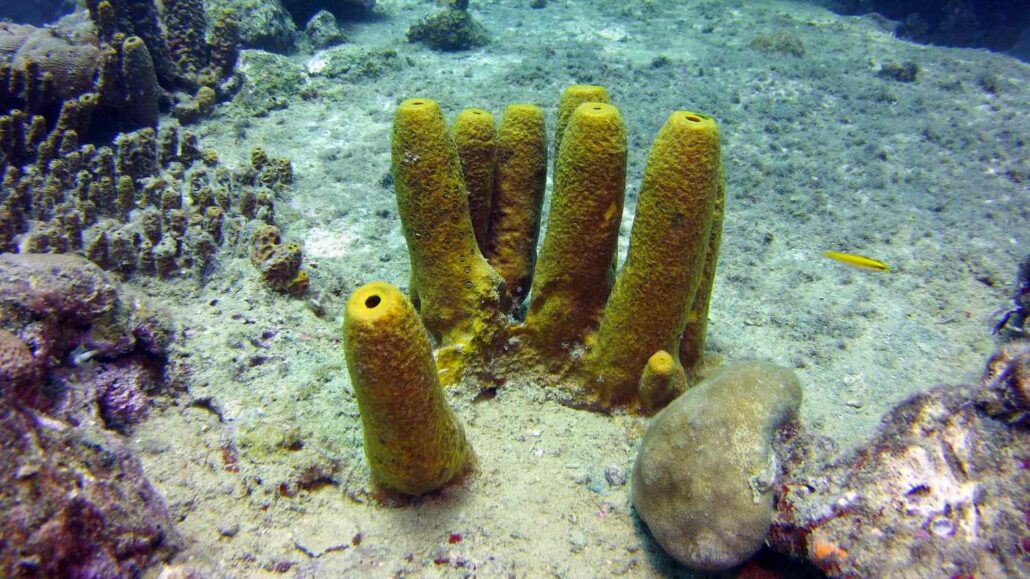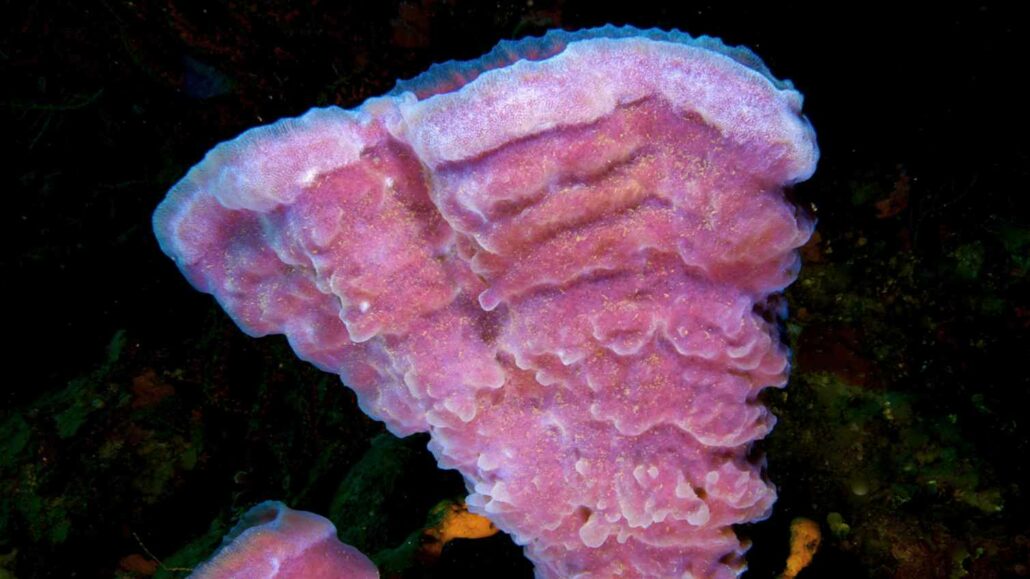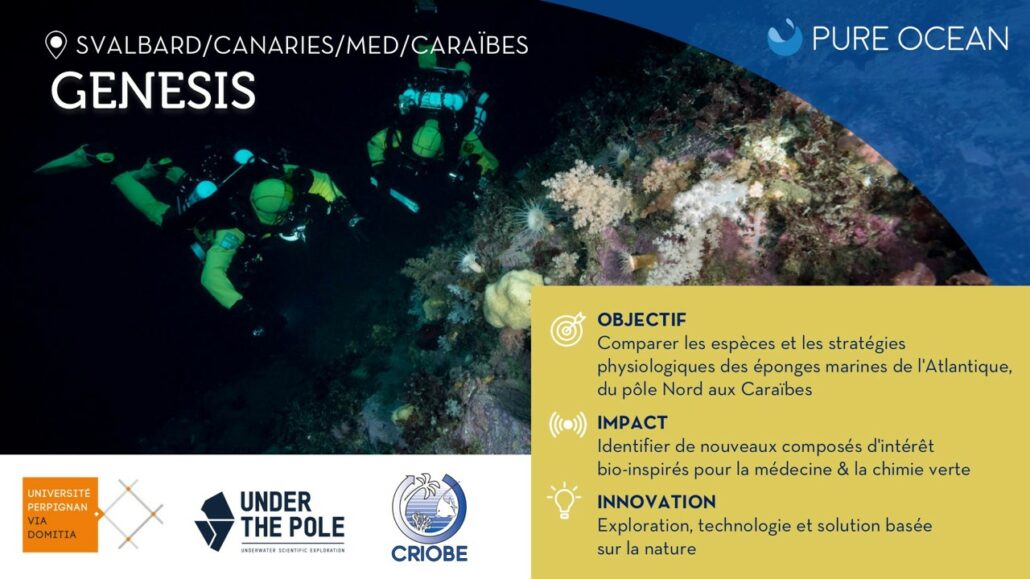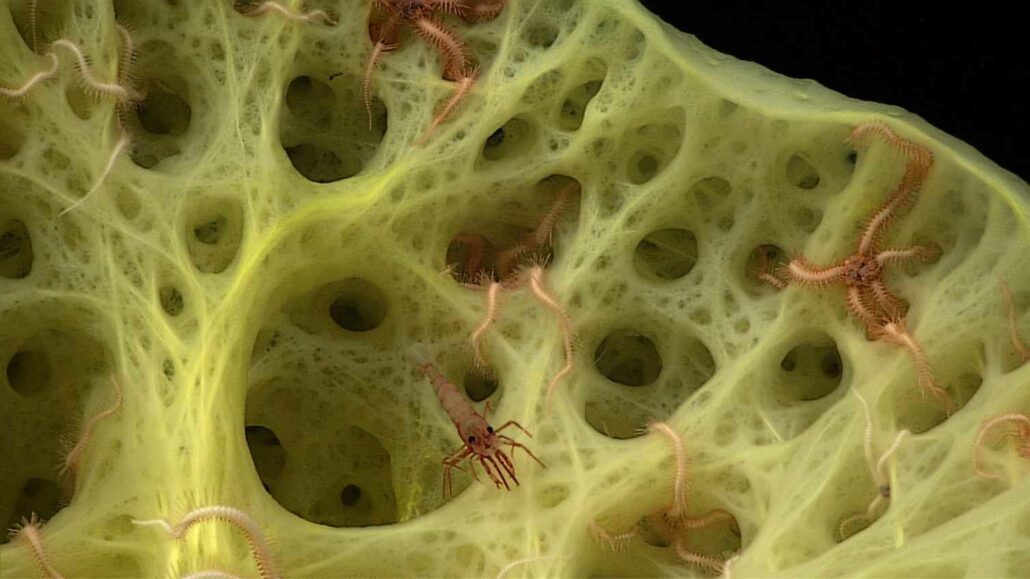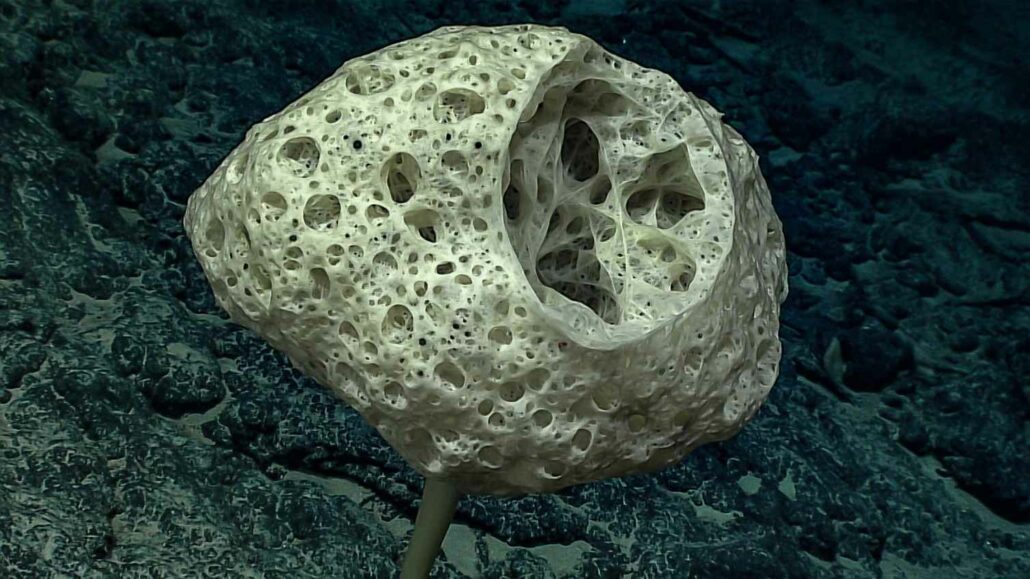 Identify new bio-inspired compounds of interest for tomorrow's medicine and green chemistry.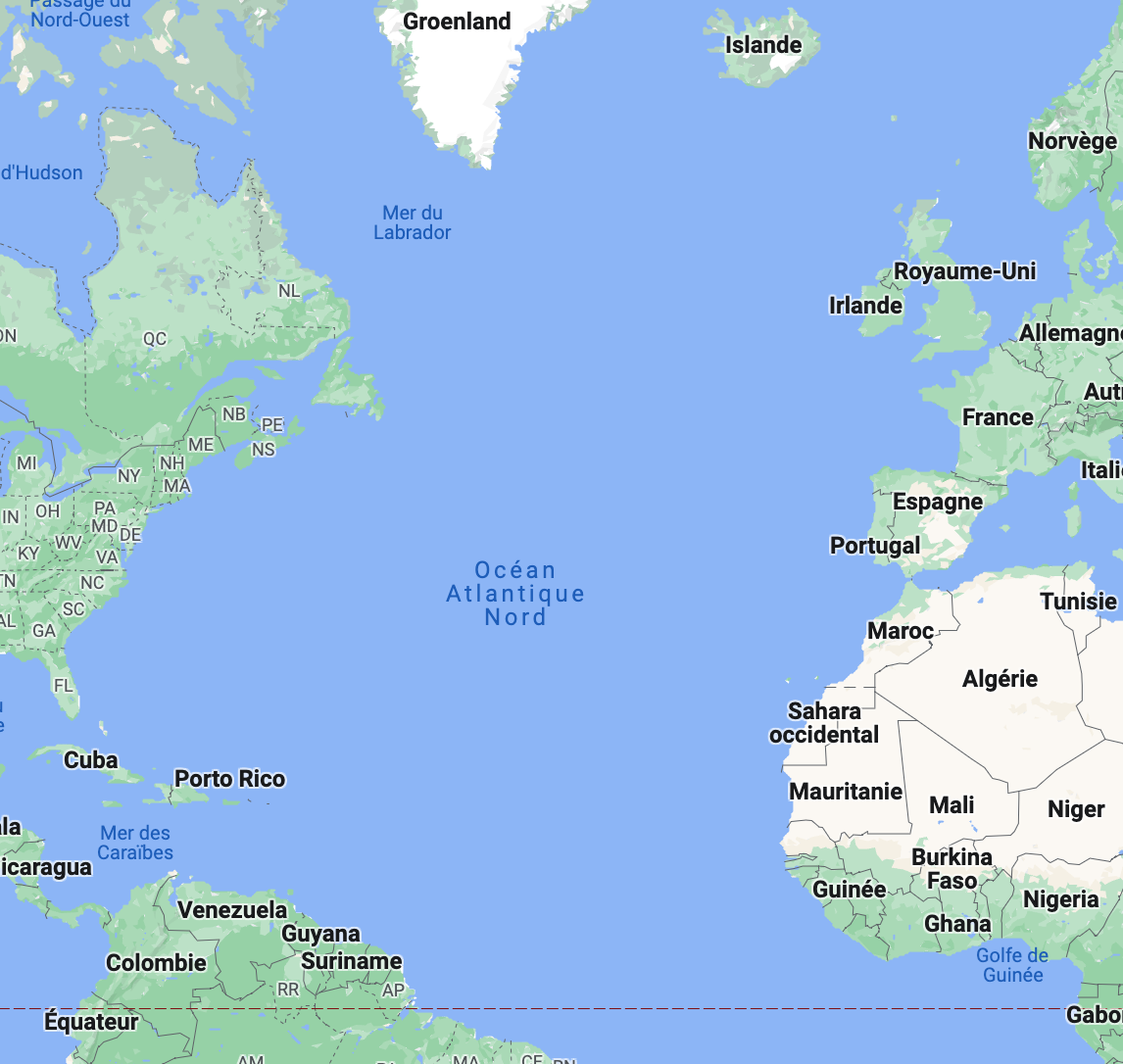 Svalbard / Canaries / Mediterranean / Caribbean
Perpignan, France
SUSTAINABLE DEVELOPMENT GOALS
ACADEMIC AND TECHNICAL PARTNERS
Camille Clerissi
Senior lecturer, University of Perpignan
Pure Ocean Fund
Myrina Boulais
Scientific coordinator DEEPLIFE expeditions (Under the Pole, Concarneau)
Pure Ocean Fund
Nathalie Tapissier-Bontemps
Senior lecturer, University of Perpignan
Pure Ocean Fund
Isabelle Bonnard
Senior lecturer, University of Perpignan
Pure Ocean Fund