"

Health and Environment

"

&

new deadline for the Pure Ocean's call for projects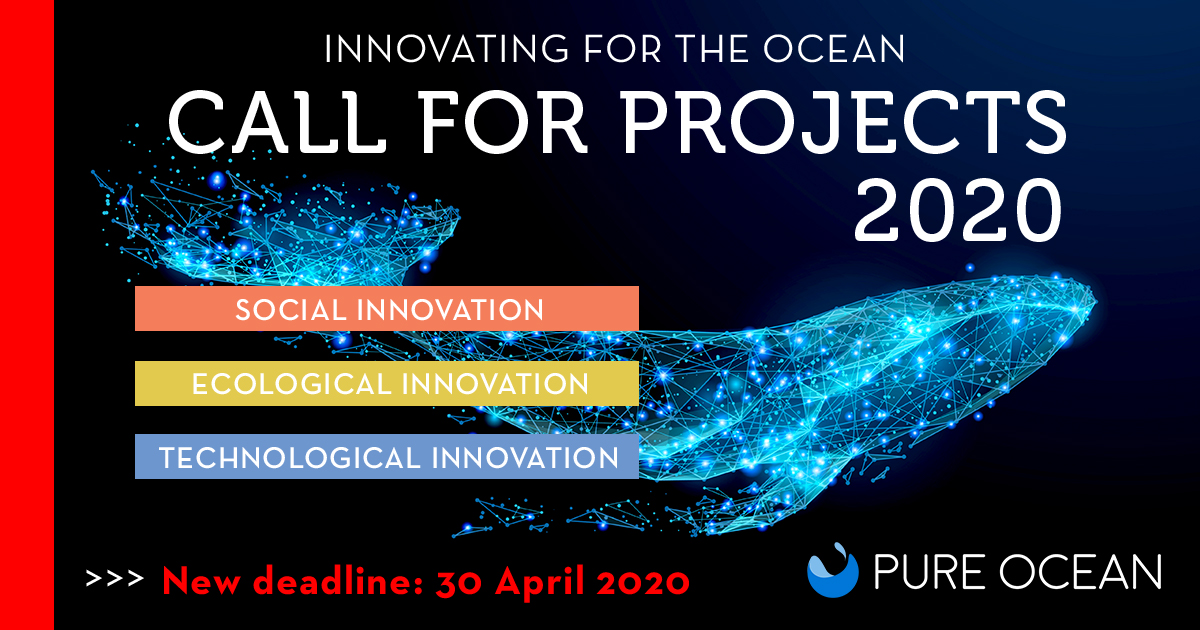 Given the exceptional health situation the world is facing, it seemed necessary to us to mobilize even more in favor of the protection of our planet.
We have therefore decided to integrate a "health and environment" dimension in the themes of the call for projects 2020.
We are also postponing the deadline of the call for projects by one month. We can receive application until Thursday April 30, midnight GMT.
Thus, teams working on molecular research, processes or models of medical interest, coming from the ocean, are invited to participate and submit their projects.