The PONANT Foundation supports Pure Ocean
The PONANT Foundation is committed to protecting the oceans and the poles. Our partnership is based on our common vision of the role of research and science in oceans preservation. Here is a presentation of the PONANT Foundation, as well as a testimony from Jean-Emmanuel Sauvée, President and co-founder.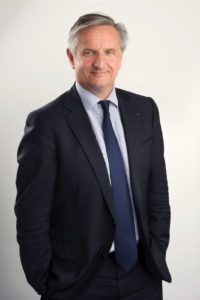 "The PONANT company was created by sailors eager to share their love of oceans. For more than thirty years, we have been taking passengers to the most secret places on the planet, where nature reigns supreme. This choice comes with a duty to the environment and the indigenous peoples we meet. Beyond the responsible practice of our profession and our commitment to promote sustainable tourism, we wish to engage more in themes that are dear to us. We therefore created the PONANT Foundation in 2018 to preserve the oceans and the poles and promote exchanges between different peoples, by supporting research, awareness-raising or preservation projects.
We are better at protecting what we know."
Jean Emmanuel Sauvée, President and co-founder of PONANT
What does the PONANT Foundation do for oceans?
We wish to foster the emergence of innovative solutions to know and preserve our oceans better. We want to bring closer the peoples that oceans divide. We are convinced that awareness of the issues around the marine environment can make behaviours evolve, and that awareness rests on extensive knowledge of this environment. Oceans constitute a common good for humanity. We also share them with traditional societies, with whom we wish to develop virtuous exchanges based on respect for their culture.
Faced with the emergency to protect the marine environment, numerous actors are mobilised – NGOs, start-ups, companies and researchers imagine innovative solutions. The Foundation commits to support actions that aim to reduce damage to the oceans, or – more broadly – that respect the environment. These projects can revolve around recycling of plastic waste collected in the sea, reduction of greenhouse gas emissions, biodiversity conservation, environmental education…
Why does the Foundation support Pure Ocean? 
We are convinced that the ocean is an endless source of inspiration and learning that we must explore. Pure Ocean supports research projects that address different themes around the sea, all over the world. Pure Ocean's fundamental mission and its actions based on science are in harmony with the PONANT Foundation's objectives. Pure Ocean is a foundation that supports applied research projects selected by scientists, on a multi-annual basis, thus contributing to financing innovation and science to protect the oceans and the peoples depending on it.