RACE FOR PURE OCEAN – JUNE 2019
Besides financing research projects, Pure Ocean also promotes races and athletic challenges with the objective of raising awareness about the critical state of our oceans. The Race for Pure Ocean challenges are exceptional races, carried out by exceptional athletes, alone or in teams, selected to draw maximum attention to threatened ecosystems and highlight the importance of protecting them.
This month, two Races took place: the Monte- Cristo by night challenge and the Enduroman by Brice Bonneviale.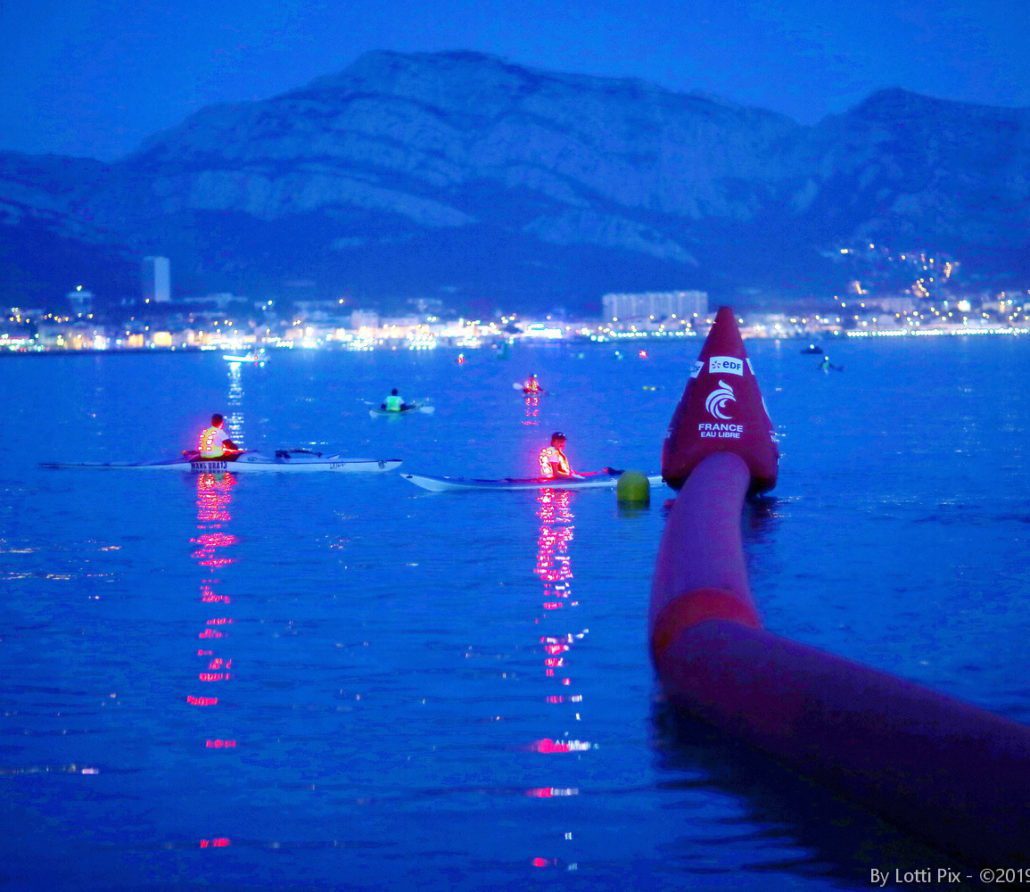 The Monte-Cristo by night – Race for Pure Ocean 
On June 21st at night fall, in an exceptional setting, around forty swimmers participated in a semi-nocturnal open water race. This 5k race took place between two emblematic sites in the city of Marseille: the Château d'If and the Prado beaches. 20 000€ were raised for Pure Ocean thanks to the event! The funds allow Pure Ocean to finance innovative research projects for the protection of our oceans. 
The Pure Ocean team was at the finish line to congratulate the swimmers for their athletic performance and their commitment. Through this race, they contributed to giving visibility to the cause to which Pure Ocean is committed: the protection of the oceans and fragile marine ecosystems. Moreover, all of their registration fees were donated to the Fund! 
Brice Bonneviale's Enduroman 
From June 22nd to 25th, our champion Brice Bonneviale finished the Enduroman in 75h45mn, thus becoming the 37th person to complete this extreme triathlon! 
On June 22nd at 8 p.m., Brice and his team took advantage of a favourable weather window to tackle the Enduroman. First step: running from London to Dover, 140km that Brice travelled in 16h55mn. The second step was the crossing of the Channel, which took him 21h51mn during which he had to fight the cold and the strong currents. After landing on French soil, he had a short night of rest and then set off again on his bike towards Paris. After pedalling for 14h37mn, he arrived on the Champs- Elysées at 11:45 p.m. on Tuesday, June 25th.
But not satisfied with his achievement, Brice left Paris the following day on his bike reaching Marseille on Saturday June 28th! The Pure Ocean team, as well as Brice's fans, were there to welcome their champion home. 
Brice Bonneviale took advantage of this athletic challenge to affirm his ecological commitment: throughout the race, his team followed him and picked up the rubbish they found on the way. In the end, they collected over 300 litres of trash – mostly plastic bottles and food wrappers. Thanks to this challenge, Brice also raised 5000 € for Pure Ocean, affirming his commitment to protecting fragile marine ecosystems.