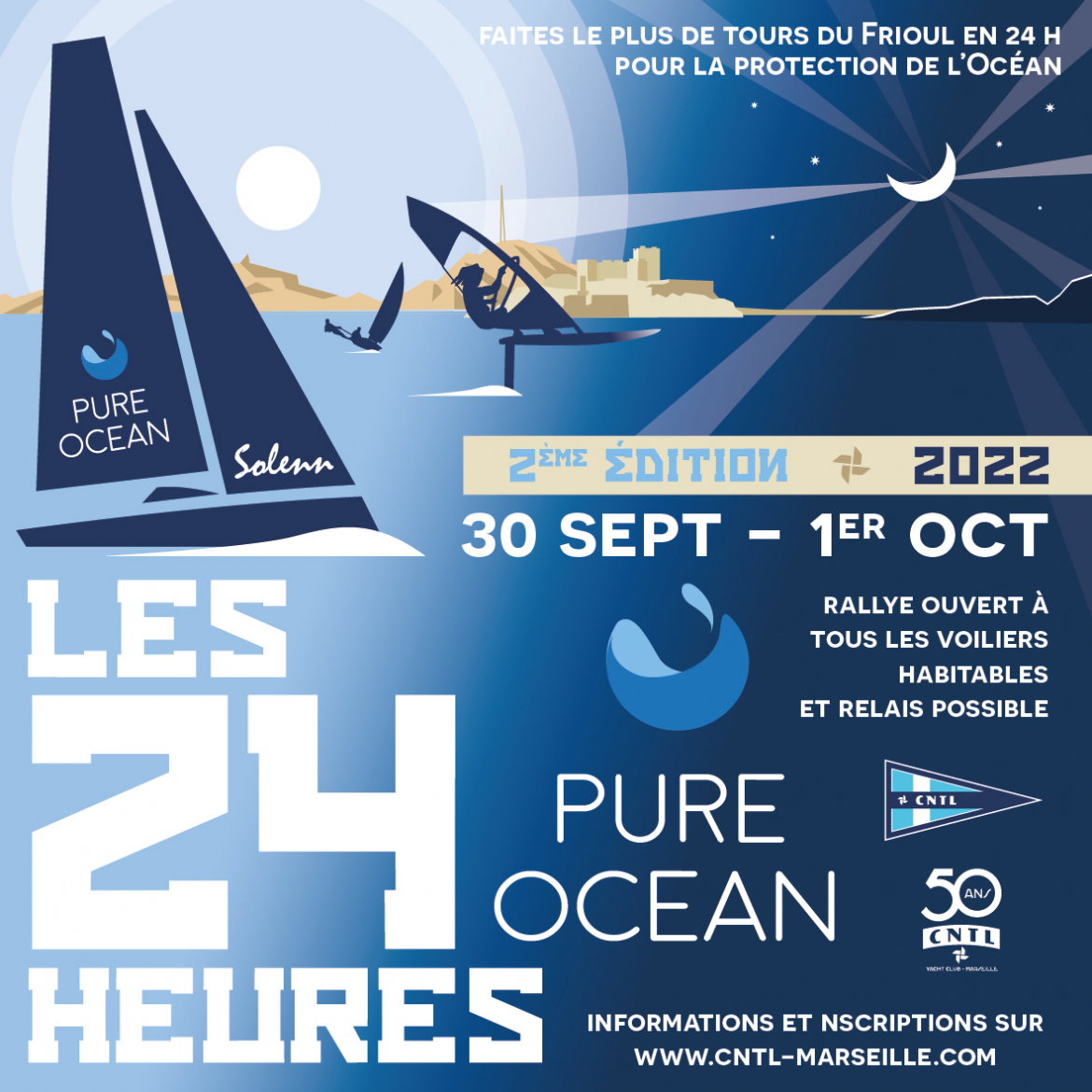 24H PURE OCEAN – 2022 EDITION
The most circles around Frioul in 24 hours for the protection of the Ocean
After a successful first edition in 2021 with several boats at the departure and funds raised for ocean research, the CNTL, Solenn for Pure Ocean and Pure Ocean wanted to renew  "24 heures Pure Ocean":
A 24 hours nautical event around the Frioul Islands to raise awareness about marine protection and raise funds for ocean research!
This second edition of the "24 heures Pure Ocean" will be an adapted format: scientific conferences proposed to put research in the spotlight, and the possibility for the participants to do relays!
Ludovic Gérard, on board Solenn for Pure Ocean, will be leading the fleet!
The " 24 heures Pure Ocean" is open to all A, B or C class ocean-going yachts in the 240 division, with the emphasis on raising funds for the protection of the ocean.
Pure Ocean will offer participating boats different ways to get committed!
You can also make a donation on the link below to promote scientific research for the protection of the ocean: Make a donation to Pure Ocean Fund
Let's do as many circles around Frioul as possible for the Ocean!