THE SHAMA PROJECT TAKES ANOTHER STEP FORWARD
An Ecological Restoration Center will soon open its doors
on the island of Palawan in the Philippines!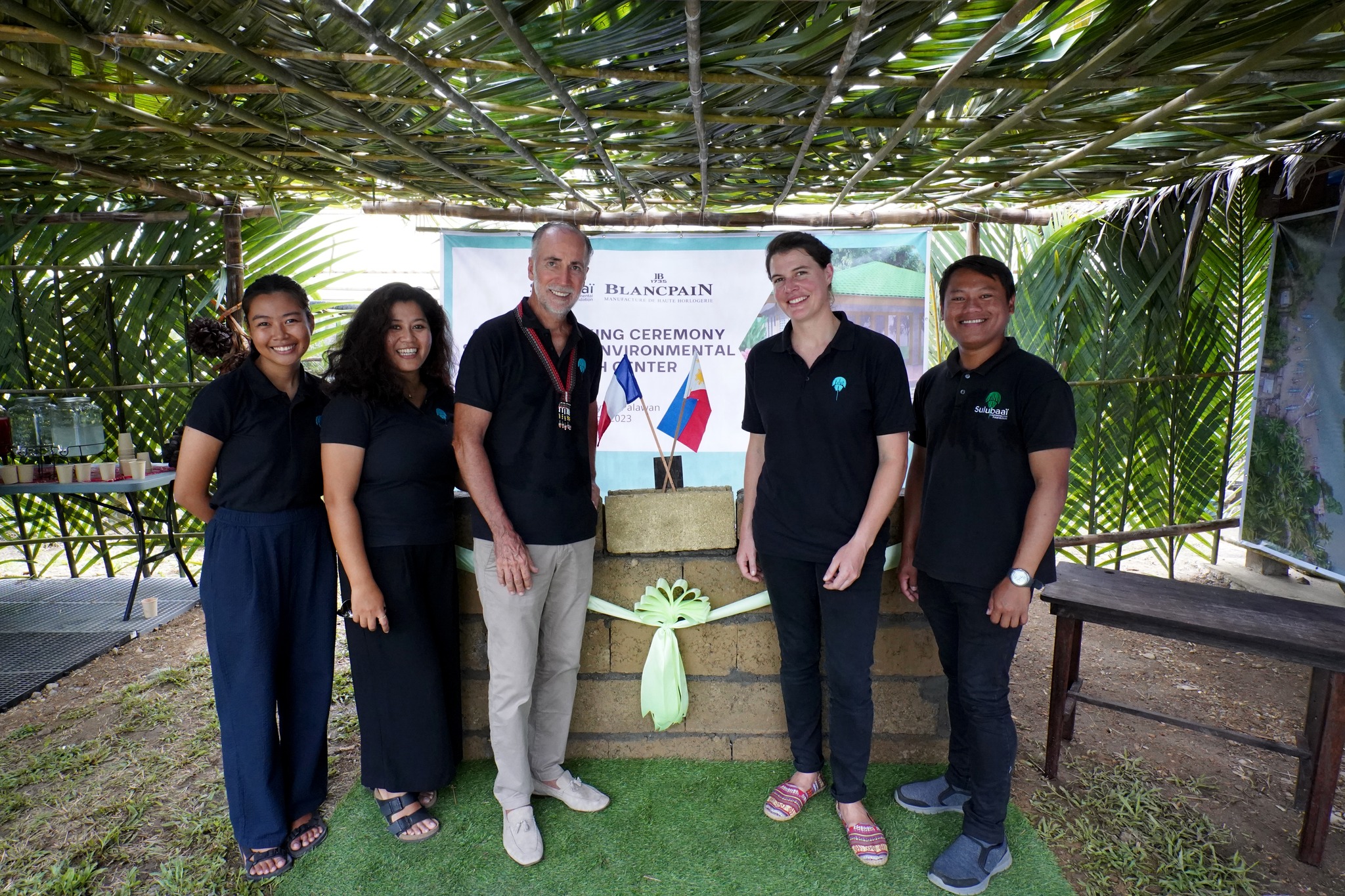 The construction of the Shark Fin Bay Ecological Restoration Center in the Philippines has begun! This new international research center will be built thanks to the efforts of Sulubaaï Environmental Foundation, and the contribution of Pure Ocean.
ITS OBJECTIVE?
To provide a structure for innovation and scientific research aimed at improving community management of coral ecosystems and their fisheries resources. Warmer seawater dissolves less oxygen.
The groundbreaking ceremony took place on March 2, with many local elected officials in attendance.
Pure Ocean Fund is very proud to co-finance this innovation laboratory and to support the Sulubaaï Foundation since 2022, notably through the SHAMA project. By promoting the resilience of the reef, this initiative will also improve the food security of the Bay's villages.