OCEAN WARMING SET A NEW RECORD IN 2022
Over 90% of the heat generated in the atmosphere by our greenhouse gas emissions is absorbed by the ocean.
The warming of the climate is therefore above all a warming of the ocean.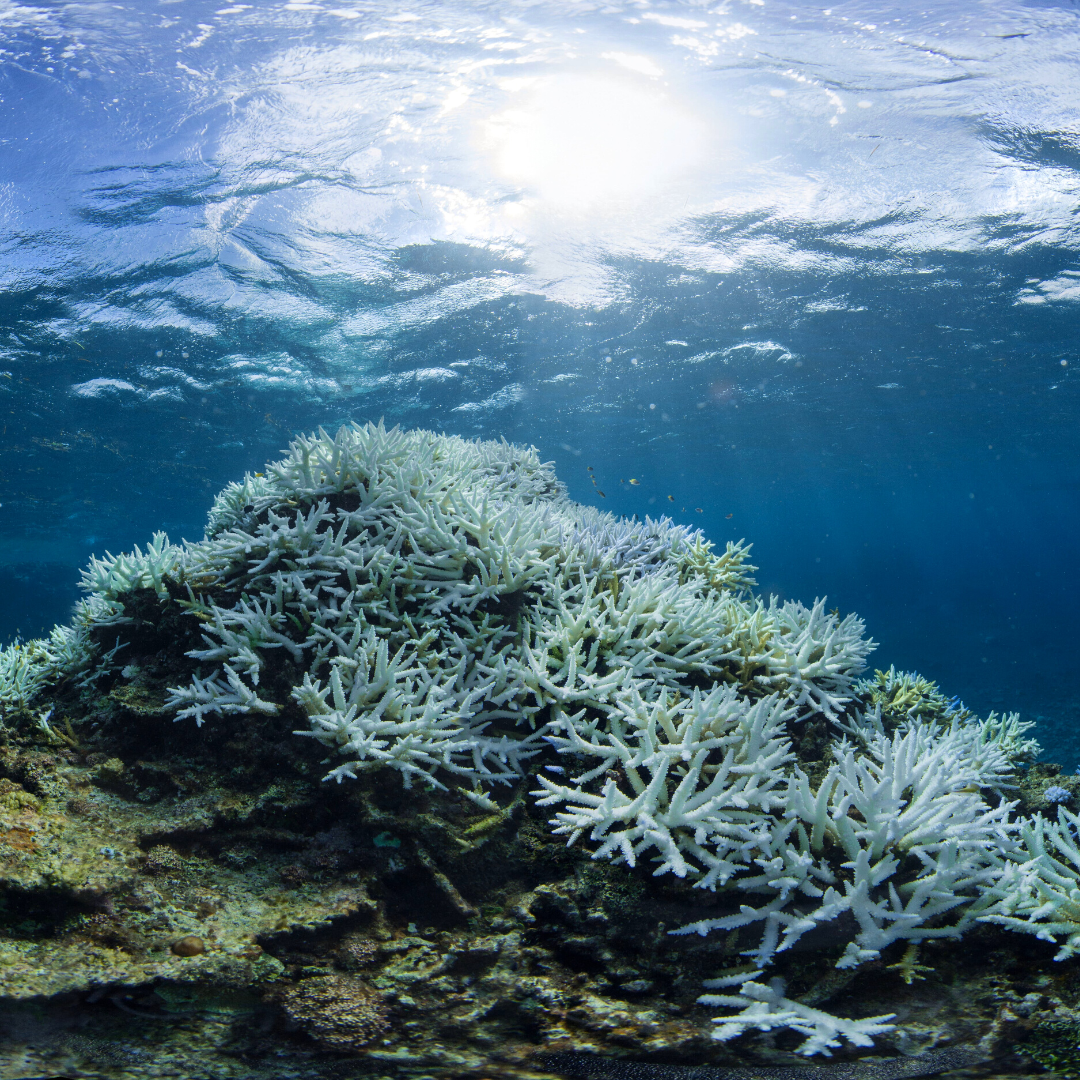 An alarming phenomenon, with heavy consequences for marine ecosystems and human societies.
THERMAL EXPANSION


Water expands as it warms and therefore takes up more space. Combined with the melting of glaciers and polar ice caps, this phenomenon generates a rise in sea levels, estimated at 50-90cm by 2100.
THE WORSENING OF THE INTENSITY AND FREQUENCY OF CERTAIN EXTREME WEATHER EVENTS


A warmer ocean provides more "fuel" for cyclones and other tropical storms; extreme rainfall events are intensified etc.
DEOXYGENATION


Warmer sea water dissolves less oxygen. Hypoxic, some of these "dead zones" become unbreathable for some organisms (fish, corals, bivalves) and favor others (jellyfish, algae, etc.).
©TheOceanAgency – Bleaching
©OceanImageBank – ThomasHorig