Eco-responsible ice creams for the summer with Alfagel
Interview with Fabrice Jaubert, CEO of Alfagel, Maison de la Glace in Marseille
A few words about Alfagel / Maison de la Glace ?
Alfagel is a Marseilles-based SME that I created with Alain Kaskassian in 2005. We bought the Maison de la Glace, the historical reference of artisanal ice-cream in Marseilles.
Thanks to the expertise of this company (dating back to 1947) we have developed sales, particularly in mass distribution, and created two brands of popsicles that are now distributed nationally and internationally: Pop Fruit & Pop Polo.
What are your company's actions for the environment ?
With the exception of the two 50-year-old managers, the average age of the Alfagel team (15 people) is around 30 years old. They are responsible people, concerned about preserving the environment and committed to protecting our planet.
In 2019, as part of our CSR policy, we launched an "eco-packaging" project, which is no mean feat for an ice-cream manufacturer. Thus, in 2020, the Pop Fruit and Pop Polo brands use packaging made of recycled cardboard, our bags wrapping the sticks are biodegradable (starch) and the wood used has PEFC certification (sustainably managed forests). Although technically challenging, we are proud to have succeeded. In 2021, we will focus on banning plastics in our our regional brand, Maison de La Glace.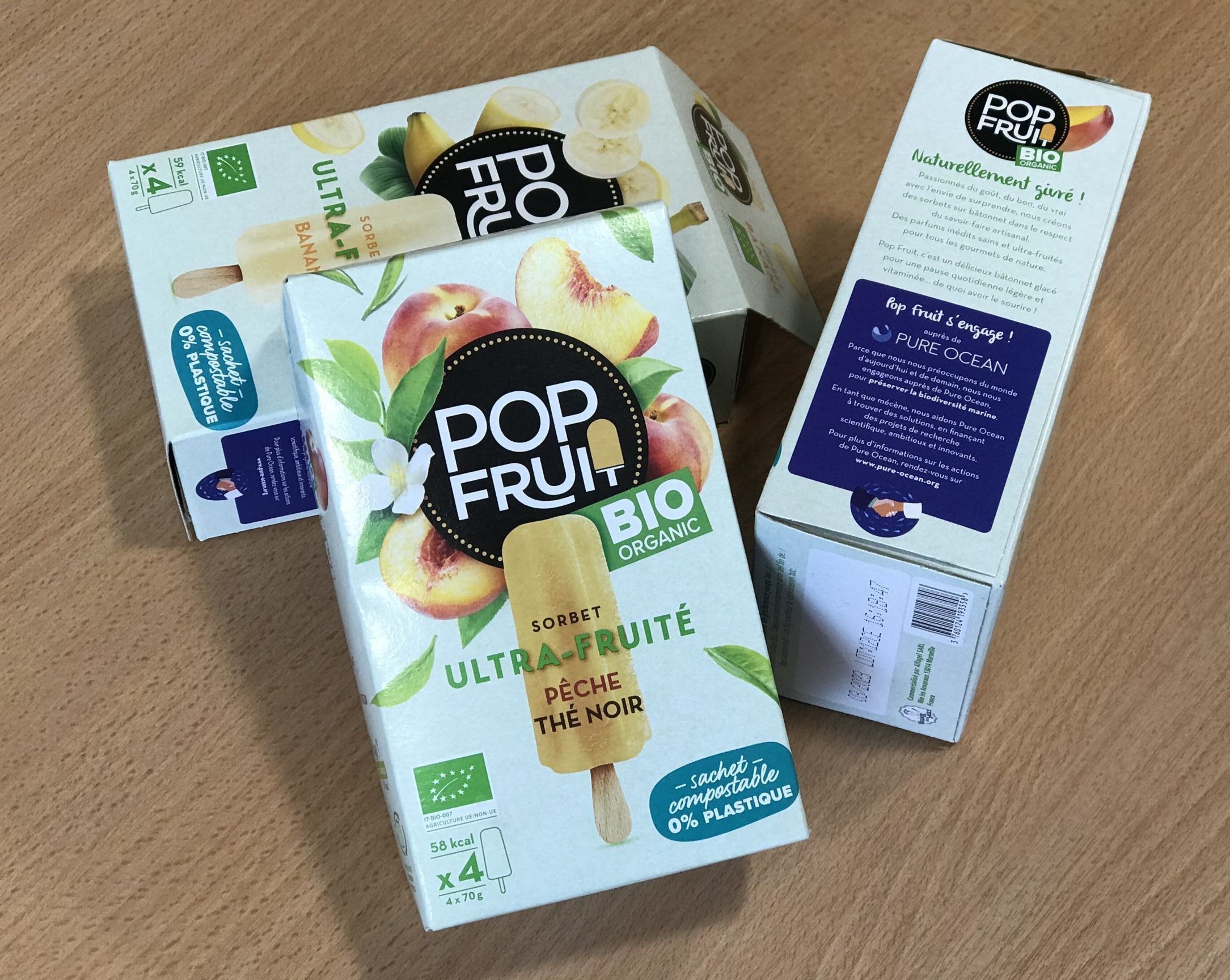 A few words about your partnership with Pure Ocean ?
The sea is an important part Marseilles culture and we all have a more or less strong link with it. As partisans of a "re-formed capitalism", we sought to associate the success of our products on a national and international level with a foundation working to preserve our environment and an ambitious international scope.