#FRF
Floating Reef: biomimetic mooring buoy to keep marine biodiversity afloat
Repeated anchoring of leisure-boats negatively impacts the seabed. In the Mediterranean, this contributes to damage the valuable Posidonia seagrass. The #FRF project aims to develop a biomimetic, eco-designed and sustainable subsurface buoy. Inspired by sea sponges, the buoy provides many surfaces for local species to attach and find refuge. Using a 3D printed biogenic material and with a low carbon impact, this concept could be easily replicated all around the world.
In the Mediterranean Sea, highly frequented yachting and scuba diving sites generate anchoring areas that affect valuable Posidonia seagrass. These are valuable ecosystems with a high biodiversity and which sequester CO2 . However, even the mooring buoys supposed to fix this problem are made of fossil-fuel based materials and require regular maintenance to withstand UVs and fouling. The #FRF project aims to develop a more ecological and sustainable, biomimetic mooring buoy. Made of 3D printed biogenic material, this buoy's design inspired from sea sponges, will be used as a refuge by various local species. No maintenance would be required and each buoy could last for decades. Ultimately, several of these semi-floating reef-buoys would be deployed in the same area to create an educational submarine trail to raise awareness of biodiversity preservation among the general public. This concept could easily be replicated anywhere in the world. A scientific monitoring protocol is also planned to assess the effectiveness of the buoys in the long term.
Designing subsurface mooring buoys inspired by marine sponges to protect Posidonia seagrass and boost local biodiversity.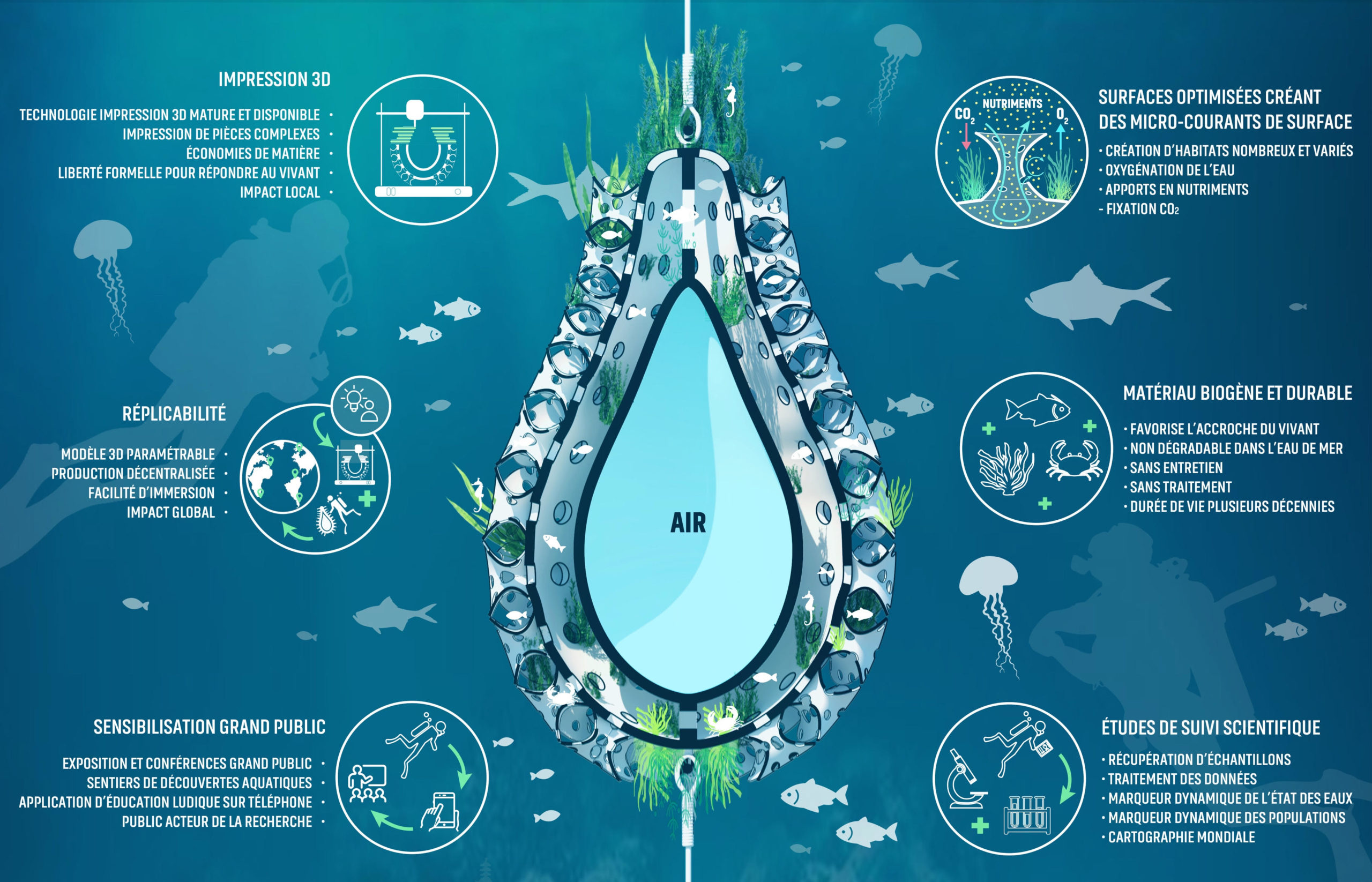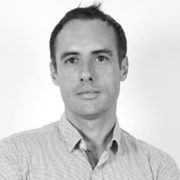 Olivier Bocquet, research and sustainable innovations architect at Rougerie + Tangram, head of Tangram Lab, Marseille, France.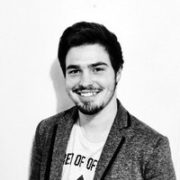 Théo Jarrand, architect, lab research analyst at Rougerie + Tangram, Marseille, France.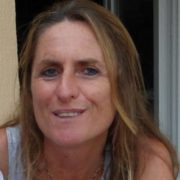 Dr. Laurence Le Direach, responsible for research and administration at GIS Posidonie, Mediterranean Institute of Oceanography, Marseille, France.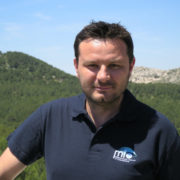 Dr. Thierry Thibaut, phycologist and ecologist, associate professor at the Mediterranean Institute of Oceanography, Marseille, France.