MICROPOW
Building a complete understanding of how microplastics affect the physiology of wildlife
Tasman Sea, Lord Howe Island
(West Pacific)
Microplastics (< 5 mm) are a real scourge for both terrestrial and marine wildlife. These tiny fragments penetrate organs, accumulate in tissues and can even enter cells. By adopting a unique transdisciplinary approach, the MicroPOW project studies the biological consequences of microplastic exposure, from the cellular level to the whole organism. Shearwaters of Lord Howe Island (Australia) will be examined as model-species and compared according to their level of microplastic ingestion, with results applicable to humans.
While macroplastic pollution has been widely acknowledged & researched for more than 50 years, it has only recently become clear that microplastics are widely prevalent & hazardous. With the ability to penetrate all levels of an organism, these tiny fragments are suspected to have serious pathological effects when ingested by wildlife and humans. Combining biomedical techniques and conservation ecology, the MicroPOW research team aims to reveal the biological consequences of microplastic ingestion on wildlife's organs, tissues and cells. They are focusing on two shearwater species of the Lord Howe Island (Australia), seabirds which are heavily exposed to plastic pollution: Flesh-footed shearwaters are compared to their Wedge-tailed relatives which are 10 times less contaminated. Since all vertebrates show very similar physiological responses, the results of this study will be reasonably relevant to humans.
Evaluating the impact of microplastic ingestion on Australian seabirds' organs, tissues and cells.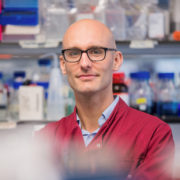 Dr. Jack Rivers-Auty, lecturer in Medical Sciences, University of Tasmania, and researcher at Adrift Lab.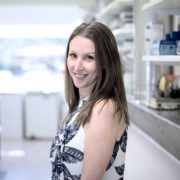 Dr. Jennifer Lavers, marine ecotoxicologist at Adrit Lab and lecturer at the Institute of Marine and Antarctic Studies, Tasmania.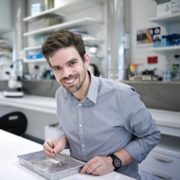 Dr. Alex Bond, conservation biologist at Adrift Lab and based in The Natural History Museum, United Kingdom.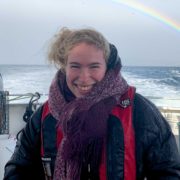 Alix de Jersey, PhD student at Adrift Lab, Tasmania.