Understanding the effects of noise pollution on cetacean migrations
between Brazil and Chile,
using satellites and marine drones.
Large marine mammals such as whales and dolphins are important indicators of the health of the ocean, through their central role in the structure and balance of food chains and the carbon cycle. These emblematic species use sound to find their bearings, find food and communicate hundreds – sometimes thousands – of kilometers away. Numerous human activities on the surface (motors, sonar, etc.) and in the depths of the ocean (telecommunication cables) interfere with this sensory system and modify migration trajectories, sometimes leading to the stranding of these disoriented animals.
The Biossa expedition, led by the Sphyrna Odyssey association, will for the first time correlate a global approach based on satellite imagery with in-situ data collection using autonomous marine drones. These floating laboratories will enable unprecedented non-invasive monitoring of cetacean movements and songs, in relation to their sound environment (measured by hydrophones), andphysiological clues left in the environment (metabolites and environmental DNA). The sound and biochemical signals will be fed into an artificial intelligence model (deep learning) developed by the University of Toulon and the UFRN bioacoustics laboratory (Brazil). It will enable us to better describe the effects of noise pollution on population dynamics, benefiting 5 species of whales and 3 species of dolphins.
The aim is toestablish a pioneering scientific argument in support of long-awaited legislation to regulate marine noise pollution and avoid its disastrous consequences for marine mammals.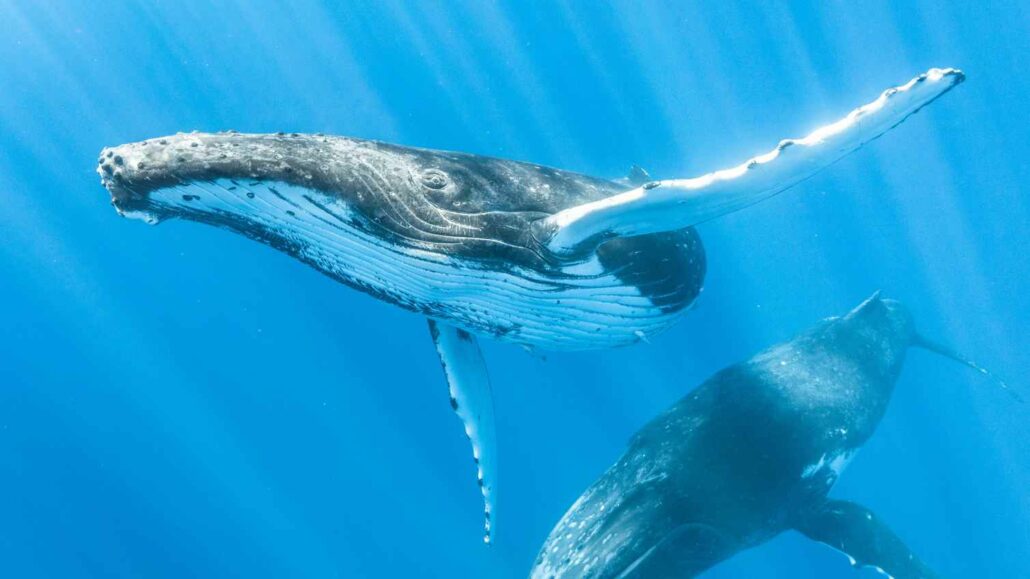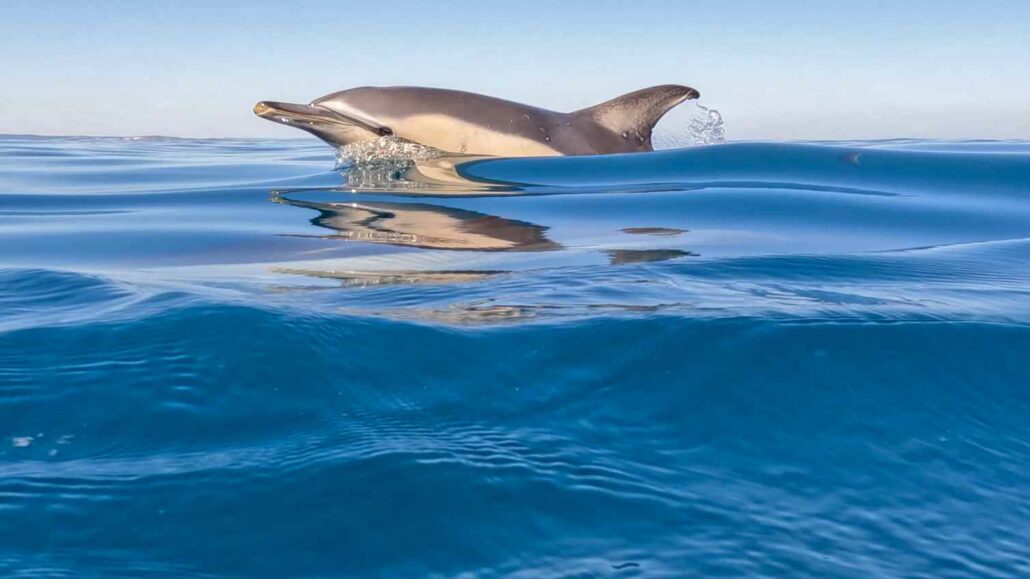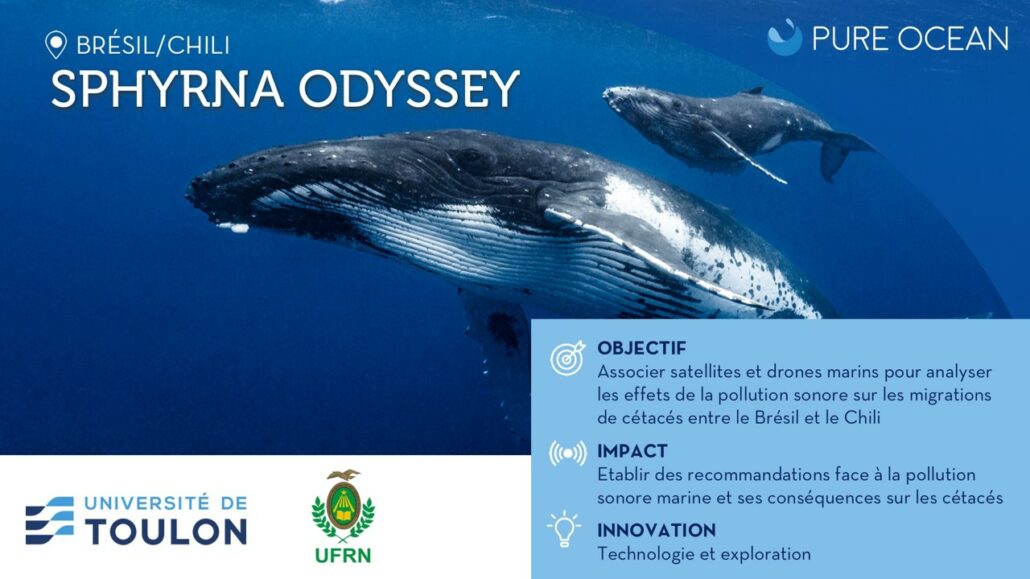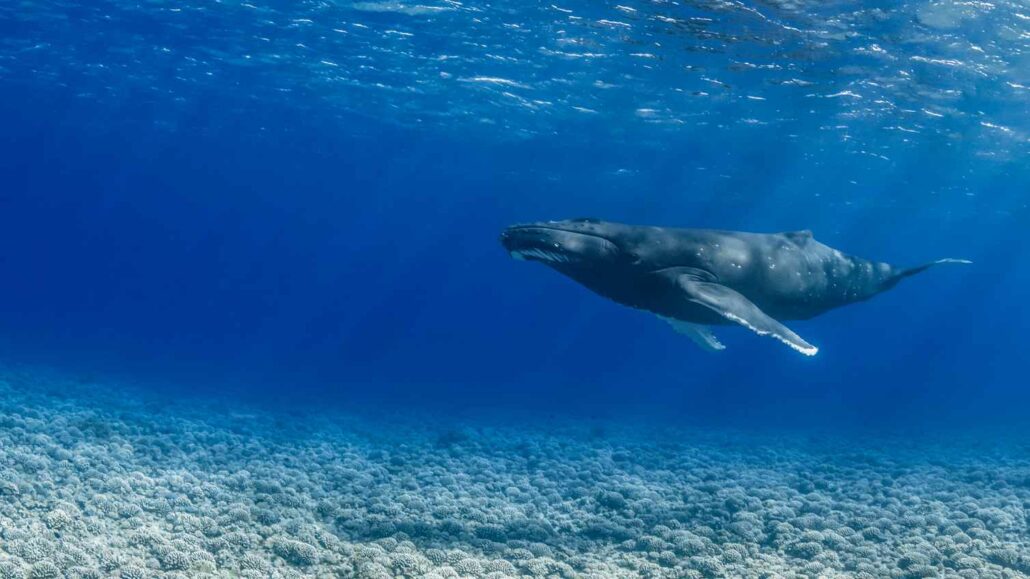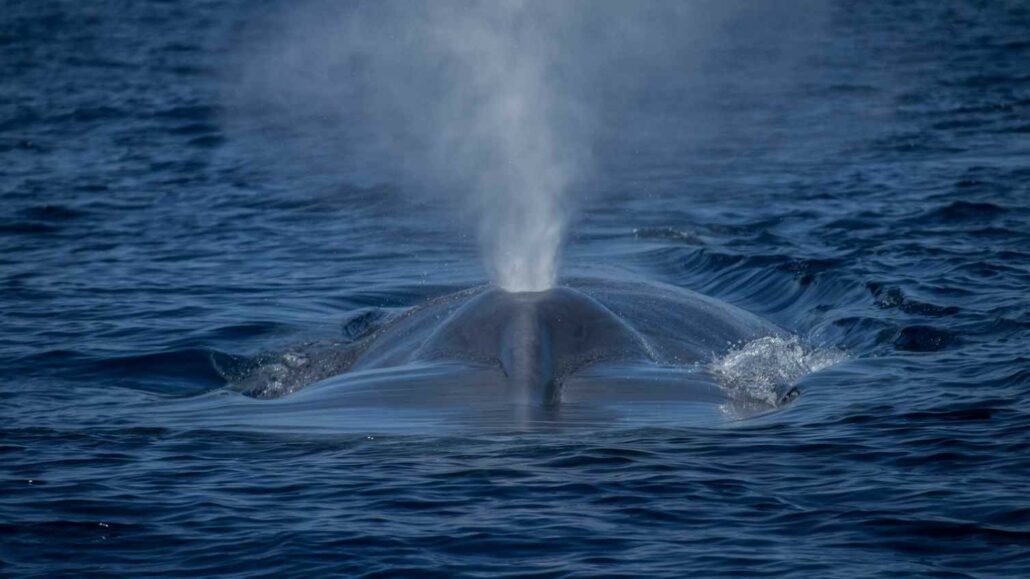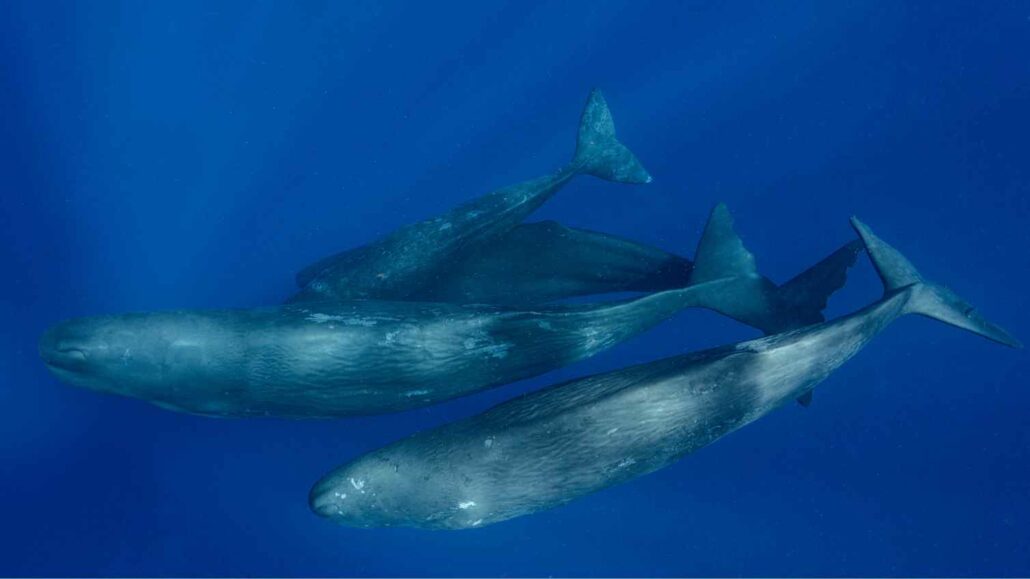 Establish recommendations on marine noise pollution and its impact on cetaceans.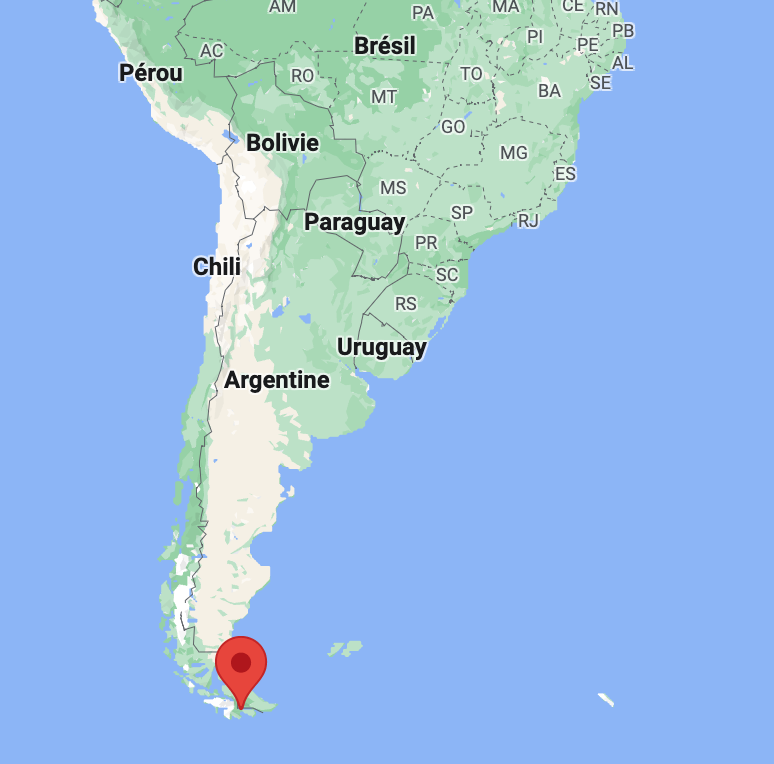 SUSTAINABLE DEVELOPMENT GOALS
Sara Viera
Doctoral student in marine ecology at Université de Toulon/Université Rio Grande do Norte. President of the Sphyrna Odyssey association
Pure Ocean Fund
Antoine Thébaud
Co-founder SeaProven
Pure Ocean Fund
ACADEMIC AND TECHNICAL PARTNERS
Renata Sousa-Lima,
Professor - Director of the Bioacoustics Laboratory at the Universidade Federal Rio Grande do Norte (UFRN)
Pure Ocean Fund
Hervé Glotin
Professor of Bioacoustics at the University of Toulon
Pure Ocean Fund
Jérôme Benveniste
Researcher in space oceanography at the European Space Agency (ESA)
Pure Ocean Fund